Maipe
Rose
Made from 100% Malbec. Manually harvested from 35 year old vines. 1 day maceration in temperature controlled steel vats; 10 day fermentation with selected yeasts at 14°-16°C; 30 days of batonage (stirring of the lees) serves to enhance mouthfeel and floral aromas.
Intense pink color with violet hints. Fresh red fruit bouquet, strawberry and cherry flavors, balanced acidity, dry and lingering finish. Excellent with tuna or green salad, pasta, spicy Asian dishes.
$9.99
Domaine Augustins

Vouvray Sec


When we tasted this wine we were absolutely mesmerized – it shows vibrant fruit on the nose with a dose of minerality that is typical of the region. This wine exudes an intensity and concentration yet also a finesse in the way it lilts across the tongue. It is vinified in a dry style and shows a gorgeous acidity which escorts the wine along its lengthy finish. Delicious! A winner with scallops or other seafood favorites!
$19.99
El Sierro
Tempranillo/Cabernet Sauvignon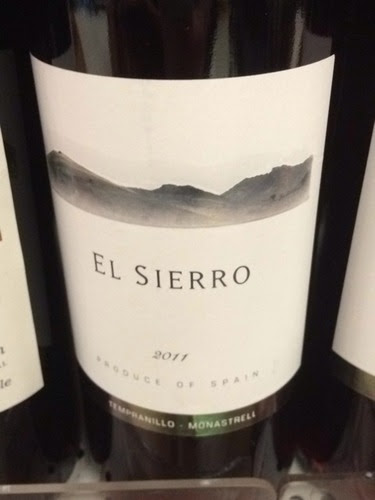 \
Dark ruby in color with a rich aroma of red fruit and light spices. It is a real knock-out with delicious flavors of dark cherries, blackberries and vanilla all perfectly integrated. The Tempranillo provides wonderful spice and fruit, while the Cabernet Sauvignon gives structure and depth with the beautiful use of oak.
$9.99
 El Cortijillo
Tempranillo
Made from 30 year old vine Tempranillo (100%).
Up front aromas of raspberry and cherry fruit, medium to light weight, Rhône wine in character, cherry fruit flavors, followed by bright acidity. Reminds of a mythical cross between a Pinot Noir and a Côtes-du-Rhône. Pleasant and fun, bistro red.
"Dark ruby. Red berry and cherry aromas are complemented by subtle pepper and spice. Juicy and seamless, offering plum raspberry and cherry flavors and good, straightforward appeal. Finishes smooth and spicy, leaving a bitter cherry note behind. Offers very good value, with a blend of energy and power that allows it to work with a wide variety of foods."
- Stephen Tanzer's International Wine Cellar (September 2012), 88 pts